Why buy in Italy?
A roundup of a few unique advantages that our Bel Paese can offer:
Mediterranean Climate:
Italy boasts a very mild climate that can accomodate everyone..winters are not long and the summer heat only reaches the highest temperatures in mid-August;
Food:
The so-called "Mediterranean diet" is undeniably the best in the world and Italy is one of its major representatives with the hundreds and thousands of local cuisines and the wide range of excellent wines;
Panorama:
Every region of Italy offers amazing landscapes like a few parts of the world do...even from major cities you can often admire wonderful views of mountains, sea and hills;
Quality of life:
"Hustle and bustle" in Italy is only known in metropolitan areas...the most part of this country is made up of small villages and towns where you can really "soak-up" the meaning of La Dolce Vita and experience a slow pace of life;
Historical, artistic and architectural heritage:
Italy hosts 50% of the entire world's artistic, cultural, architectural and historical heritage; Rome, Florence and Venice are obviously the quintessence of the Italian genius but every small village and even the countryside have witnessed the brilliance of our architects, artists, painters, carpenters, craftsmen, engineers etc.
Tourism:
Italy is indeed of one the most sought-after, all-year round tourist destinations and this enables a potential buyer to produce an income out of her/his property by letting it out as a short-term rental.
Why buy in Abruzzo?
Why should you prefer Abruzzo to other beautiful regions of Italy?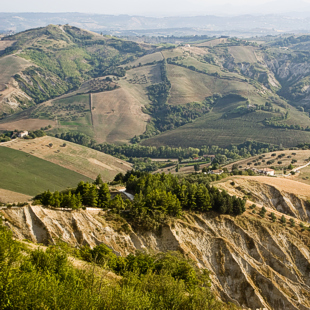 Simply add these to the above listed features:

- Snow-capped, majestic mountains and a fabulous, golden coastline within less than one hour from each other;
- Gentle hills, marvellous valleys and hill-top towns in between the mountains and sea;
- 3 National Parks and 1 Regional Park make Abruzzo the "green region of Europe"
- A vast selection of different kinds of properties to choose from: mountain chalets, country cottages/farmhouses, seaside apartments, modern villas, historical palaces etc.
- Incredibly generous and friendly people who perfectly embody the nature of their region...strong and gentle (forte e gentile) and still preserve old and genuine values;
- An affordable property market compared to other more fashionable regions like Tuscany, Liguria, Umbria and Le Marche, to suit "every wallet size"..